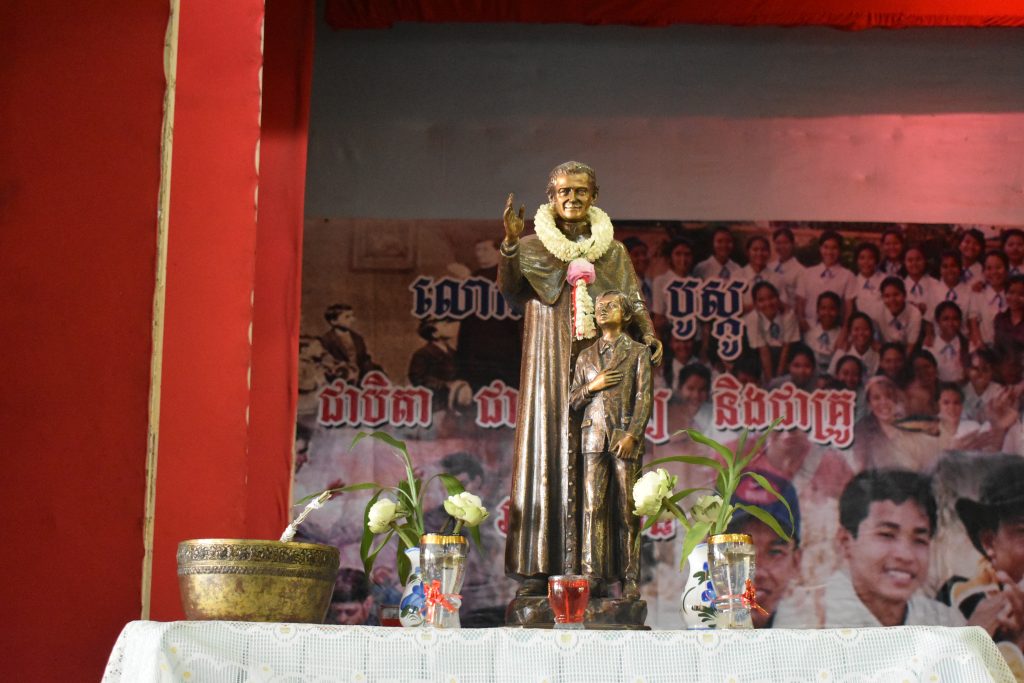 Phnom Penh: On 31st of January in every year the students, teachers and Salesians family in over the world included Cambodia. We are celebrated the feast day of St. John Bosco. We call it "COLORS SPORT DAY"
         The ceremony was held to commemorate and express gratitude to Rev. John Bosco, who passed away on 31st of January in 1888. When he was alive, he always instructed young people to do good deeds, study hard to develop themselves into human resources that society cannot miss them. In addition, he strives to create many sports such as basketball, football, volleyball, running and many more games. Not only that, young people can play and have fun. Colors sport day were created in order for students to work together as a team to be successful.
The spirit of sport that he has created is to create unity, brotherhood, especially to dare to accept victories as well as failures according to his ability and ability to do with honesty, justice and dignity in accordance with the vision of diligence and generosity.
The colors sport day is a precious legacy that Father Bosco left for us, so let us all rejoice in his desire to be a sport for friendship, unity, health and all kinds of progress.