Recognized by Ministry of Labour and Vocational Training
Don Bosco is a trusted partner in developing skillful workforce for Cambodia since 1991.
Practicing is a crucial part in TVET education
We are doing our best to ensure our students with practical experience as much as we can.
Young people from valuable or underprivileged family is our target group.
Young people who have finished 9 to 12th grade. These youth are from rural areas with limited economic resources, are orphans, and/or abandoned youth.
30 years in supporting the poor through TVET education
Don Bosco Technical School Phnom Penh
About Us
Don Bosco Technical School Phnom Penh "DBTS" is one of the project of Don Bosco Foundation of Cambodia, founded in 1991 to provide technical training for young people especially those who are from poor or vulnerable background. There are thousands of graduated students have been benefited from its various program or skills such as  Electrical, Mechanical, Welding, Automotive, Computer,  and Electronic.
Not only for technical education but also, provide scholarship programs for many children to support their integral education.
DBTS developed a strong partnership with many organizations both location and international including government agencies, NGOs and businesses as well as past pupils which enabled us to establish a dynamic network to ensure the quality and capability of services for the poor children and young people in Cambodia.
Apply for Scholarship 2022
The scholarship Program with Associate Degree is eligible for those young people who graduate from grade 9 till 12 especially for those who come from poor or vulnerable family.
Join us for educate the poor
There are several ways which you can choose to be part of our mission such as monetary donation, sending materials, being a volunteer, being our partner, supporting our services and being involved in specific projects. 

Recognized by many
Being as a trusted partner for a large number of businesses, government agencies , NGOs both local and international as well as general public as a whole.
Assist past pupils especially fresh graduated students to looking for places for internship, employment and continue building their capacity.
Meet our Teachers
Teachers
Don Bosco Preventive System is a unique methodology which embodied in everyone of Don Bosco 's educators. We are not focus on only developing their technical skill but also other aspect of the students life such as morality, work ethic and various other life skill.
Reason, Religion and loving kindness are the guiding values or principle in ways of teaching our children and young people at Don Bosco School. 
Teachers are not seen only in the classroom alone but also involvement with the students in different activities such as recreation, sport, music and occasion of event.
Join with Don Bosco for educate the young
Quote of Don Bosco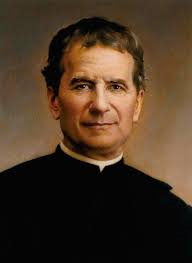 Do you want to do a good deed? Teach the young! Do you want to do a holy thing? Teach the young! Truly, now and for the future, among holy things, this is the holiest.
St. John Bosco
Founder of Salesian family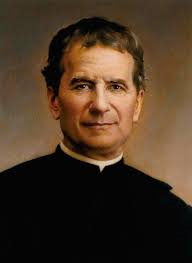 The school was not the end; it was rather the instrumental means for improving the way of life.
St. John Bosco
Founder of Salesian family
Latest News
From the News